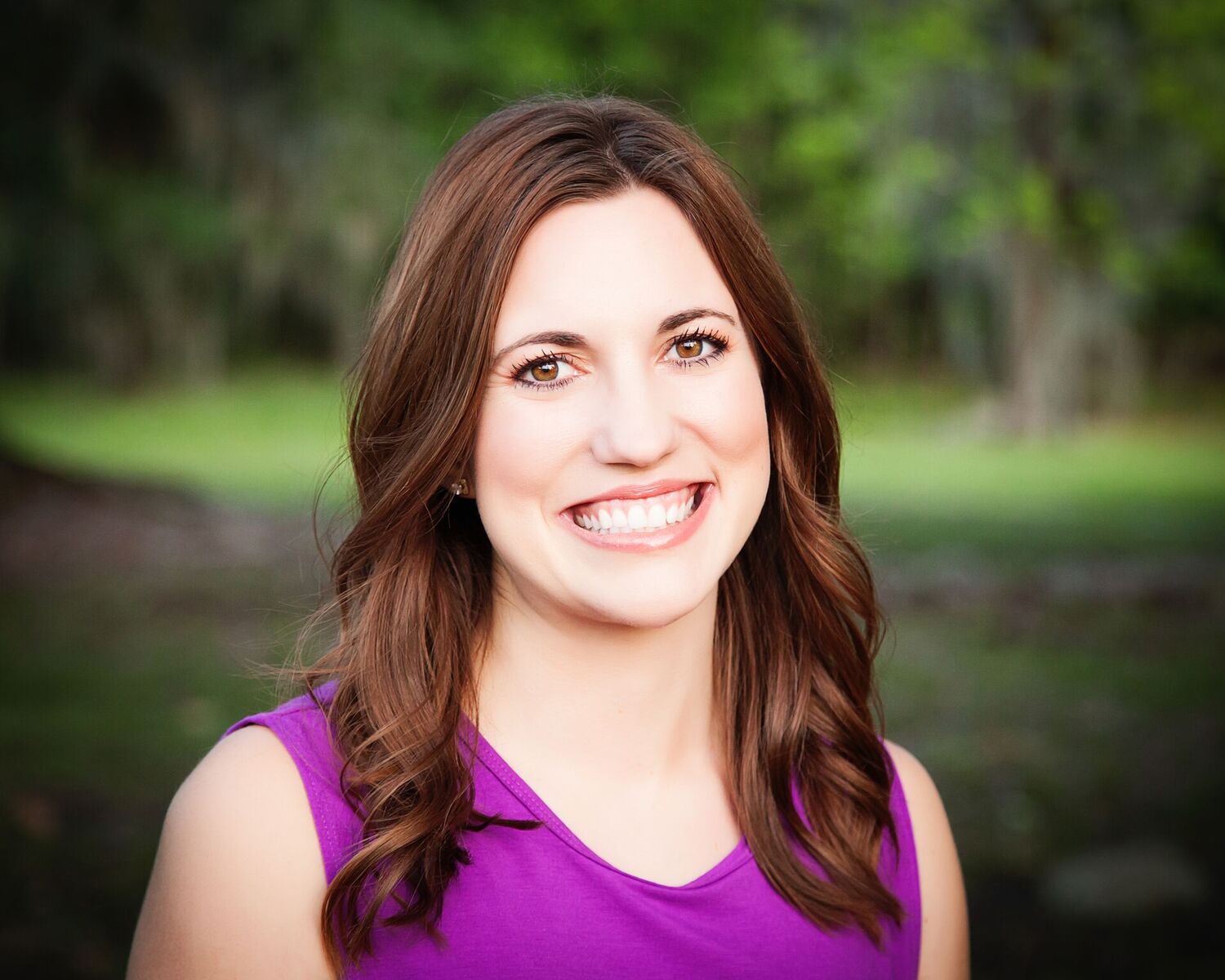 Brittany Sewell
From the time Brittany could walk, she was doing pliés, grand jetés, and pirouettes all over her house. She danced her way through grade school into college at Louisiana Tech University, where she became a part of the Regal Blues dance team. Once Brittany's dance team years were finished, she struggled to find an activity that brought her as much joy as dancing once had. While pursuing her master's degree in speech-language pathology, Brittany discovered yoga. Not only did yoga bring her happiness, it helped to alleviate stress. Four years later, her love for the practice has only deepened. Brittany recently obtained her 200hr RYT certification, and she has thoroughly enjoyed teaching yoga as much as she enjoys practicing it herself. She aims to create an inviting, comfortable space for people to explore yoga, push past their perceived limitations, and foster friendships with others in the community.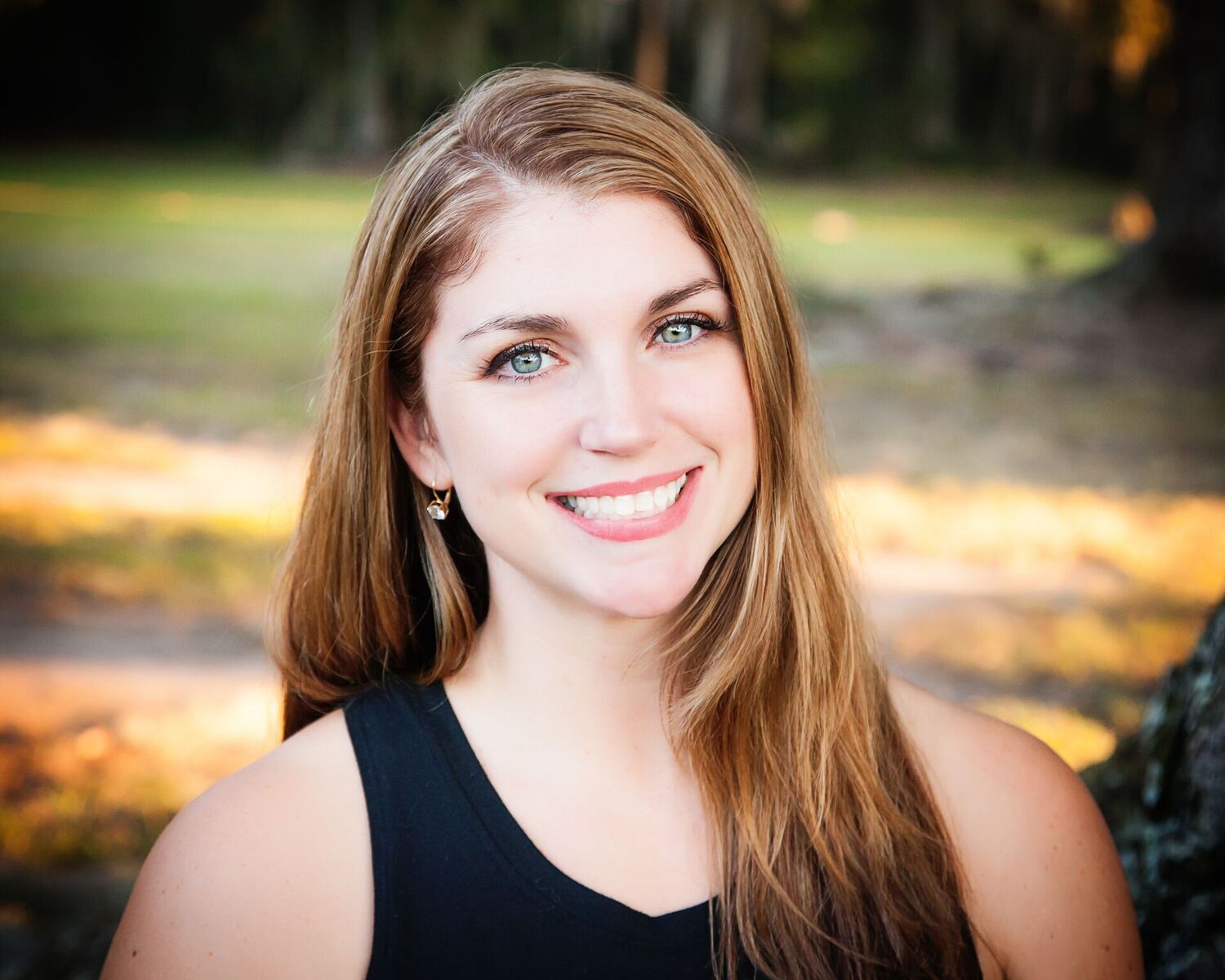 Elizabeth Sconzert
With a yogi for a father, Elizabeth grew up in a house where "downward dog" was not reserved for canine discipline but rather spoken in everyday life. So, naturally, as any daughter would do, she did everything to fight it, including graduating from Loyola's College of Law. Elizabeth quickly discovered that a life of lawyering could be hectic and stressful, depleting the body's energy. Yoga offered nourishment where dedicated workouts and a marathon or two failed. She is certified in power vinyasa yoga, but like many students of this discipline, Elizabeth's practice uses a hybrid of techniques to respond to the individual needs of each class. Elizabeth's approach to yoga focuses on the whole, pulling us back to center with asanas integrating strength, movement, and of course, balance—all of which carry over into everyday life. Understanding life beyond the yoga mat brings enough seriousness of its own, Elizabeth believes yoga can bring physical and spiritual harmony to our daily lives.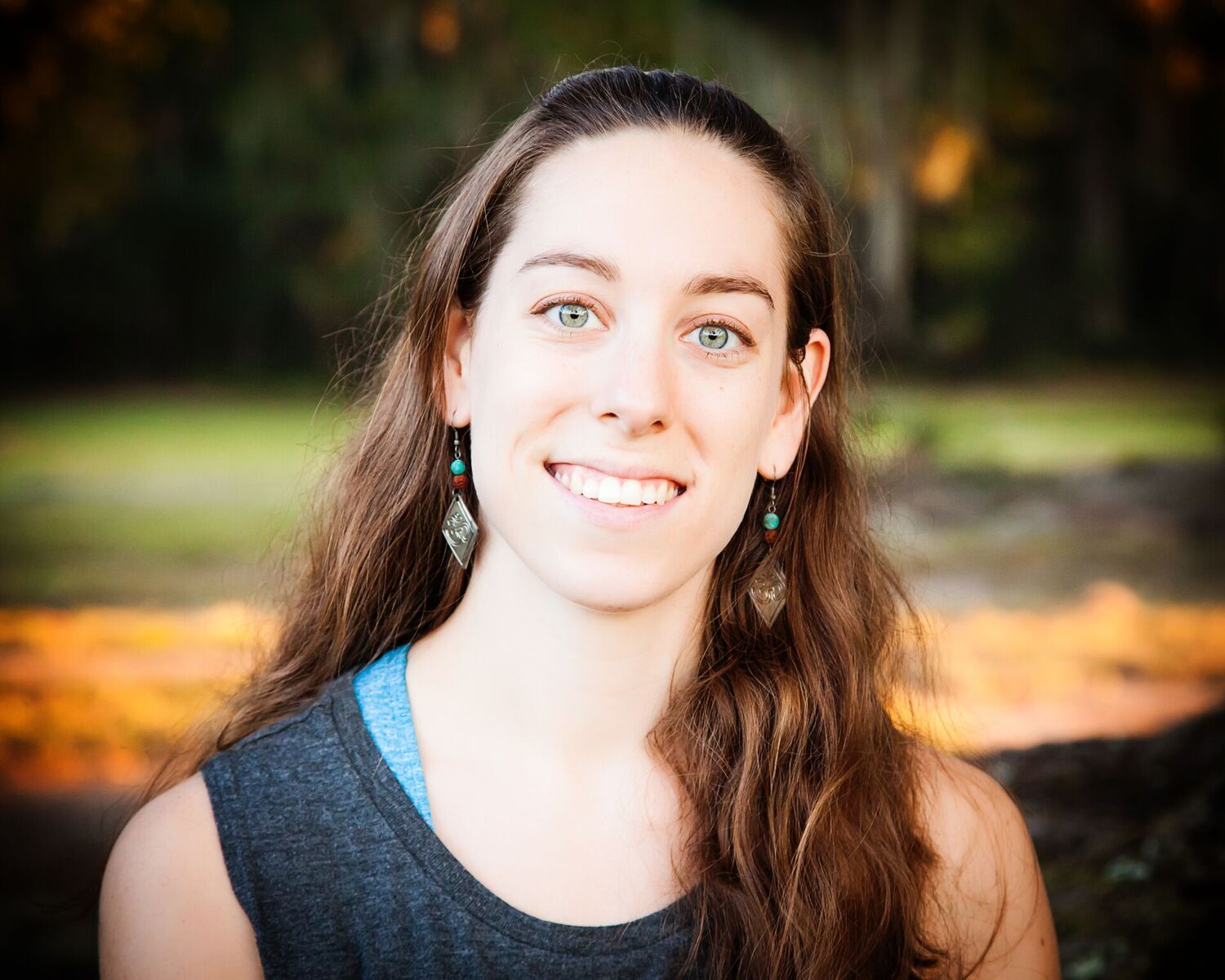 Emily Wall
Emily grew up in southern Maine, then moved to the North Country of New York for college to study environmental studies, and after graduation landed a job in a lab at the University of Georgia. This was where her love of yoga truly blossomed. In 2015 she took the plunge to do a 200-hour Yoga Alliance certified yoga training—that in addition to learning about asana, pranayama, and mediation, also involved juggling, unicycling, and adopting a vegan diet. Shortly after her training she moved to Louisiana to get her master's degree at LSU in environmental science, which she is currently working on finishing. Recently Emily found her passion in Ashtanga yoga; she loves the connection she feels to herself and others, the strength you gain physically and mentally, and the ability to focus on the breath to truly be in the present moment. She hopes to spread her love of yoga to others, and believes as long as you can breath you can do yoga! As Shri K. Pattabhi Jois said, "Anyone can practice. Young man can practice. Old man can practice. Very old man can practice. Man who is sick, he can practice. Man who doesn't have strength can practice. Except lazy people; lazy people can't practice."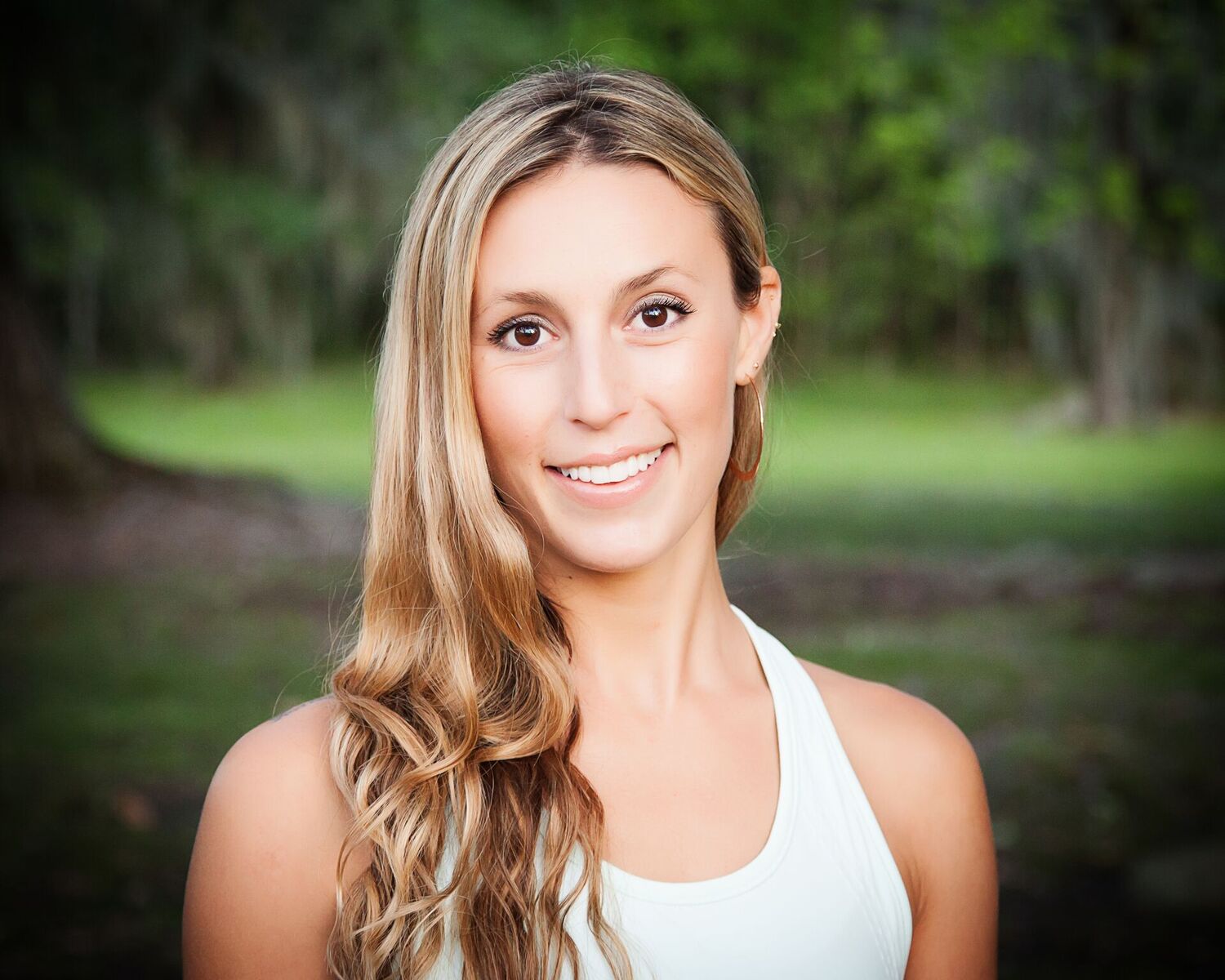 Kaitey Kinchen
In 2004, while attending college and working as a photographer in Washington DC, Kaitey tried her first power yoga class. Although a regular practice wasn't a part of her life at that point in time, the seed was planted. Yoga found its way back into Kaitey's life after the sudden loss of her husband. On a trip out West in 2015, a friend reacquainted her with yoga, and that is where her true journey into healing and yoga began. Once she arrived home, Kaitey established a daily practice and found sanctuary. "My mat became my life raft— a safe space where I could show up as I was, to move and breathe, and just BE… without expectation or judgment. A time for self-reflection and introspection. Yoga helped shine a light on my darkened spirit and allowed me to connect with my strength of spirit." Through regular practice, the lessons of presence, connection, equanimity and balance that we cultivate on the mat, begin to extend into daily life. Kaitey believes in the transformative power of yoga to nourish and heal the mind, body and spirit. She hopes her deep reverence and gratitude for this practice shines through in her teaching. When Kaitey is not in the studio, you can find her skateboarding her German Shepherd, paddleboarding, skydiving, backpacking, traveling as much as she can, and all around adventuring. Kaitey obtained her 200 hour RYT certification in 2017.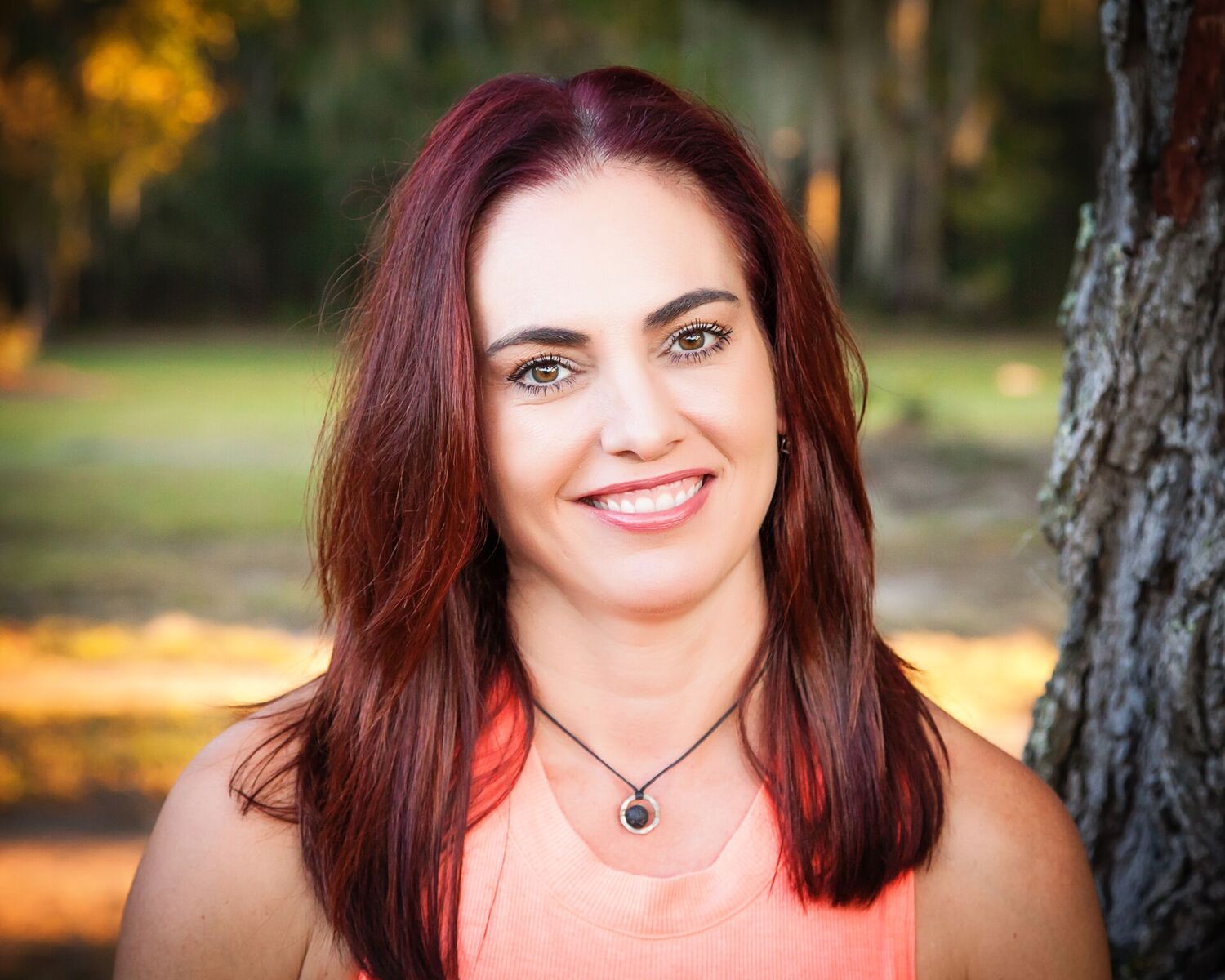 Katrina Anderson
With a demanding lifestyle as a Certified Registered Nurse Anesthetists (CRNA), mother and wife, Katrina discovered her love of yoga four years ago in a small garage with friends. Having always lead an active lifestyle, she grew to love yoga as a complement to her existing workouts. She utilizes the practice of yoga to relieve stress from her demanding job. She believes in the power of yoga so much so she was inspired to obtain her 200hr RYT certification in 2017. She enjoys sharing the physical aspects of the practice to calm the mind in order to let go of the stresses of life. She empowers her students to push themselves to their edge and discover their strength within that they didn't know they possessed. In her down time, she enjoys spending time with her husband and sons. She loves outdoors and hiking. She loves her baby boy schnauzer puppy, good wine, good yoga, and spending time with good friends!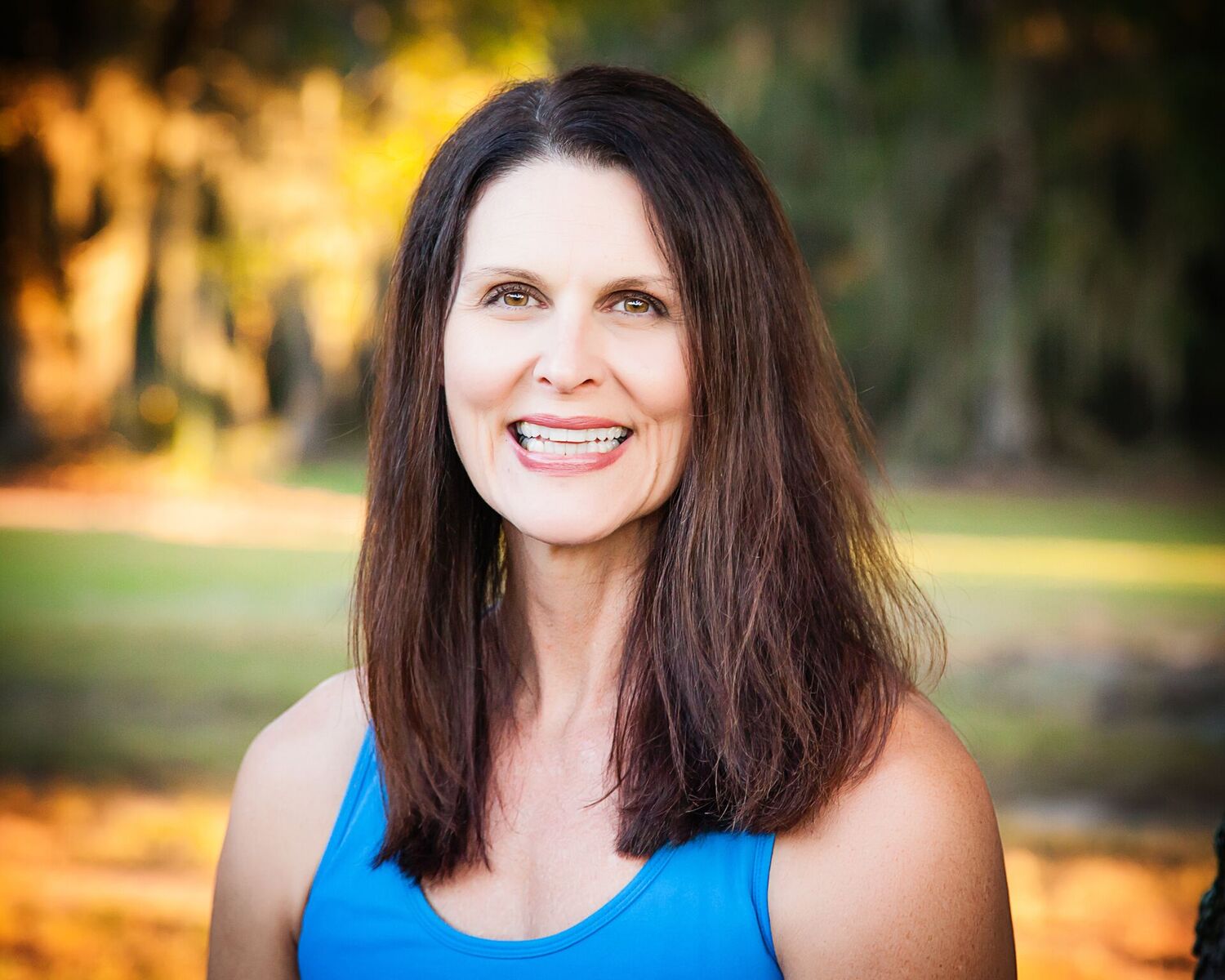 Mary Beth Wise
Growing up on a big farm in north Louisiana, Mary Beth quite literally cartwheeled from barrel-racing Quarter horses to swimming the length of the pool underwater without taking a breath to swinging from trees to fishing for bream with a cane pole using worms she dug up herself to picking & shelling purple-hull peas from the massive family garden. With an intense love for music & regular kitchen dance parties, her parents passed on a passion for singing at the top of her lungs as well as some rather impressive, original dance moves. Having begun preschool a whole head taller than all of her classmates, she pretty much stayed that way until her junior year of high school when three guys she scrimmaged against in basketball practice finally passed her up. Today, at the very young age of 47, her Down Dog Kick nearly skims the ceiling & her aggressive attitude on the court has been completely replaced by the humor of the third-grade boy that eternally resides in her soul. As a personal trainer and yoga teacher, Mary Beth has encouraged others to love movement as much as she does for over 11 years.  She proudly wears stretch marks given to her by two aliens she birthed 21 & 16 years ago, Mary & Clayton and lives with her soulmate husband, Charlie, in their Mandeville home that is lushly decorated with piles of fur from one big chocolate dog & one black pitty dog. She also makes killer cheesecakes & mean cocktails.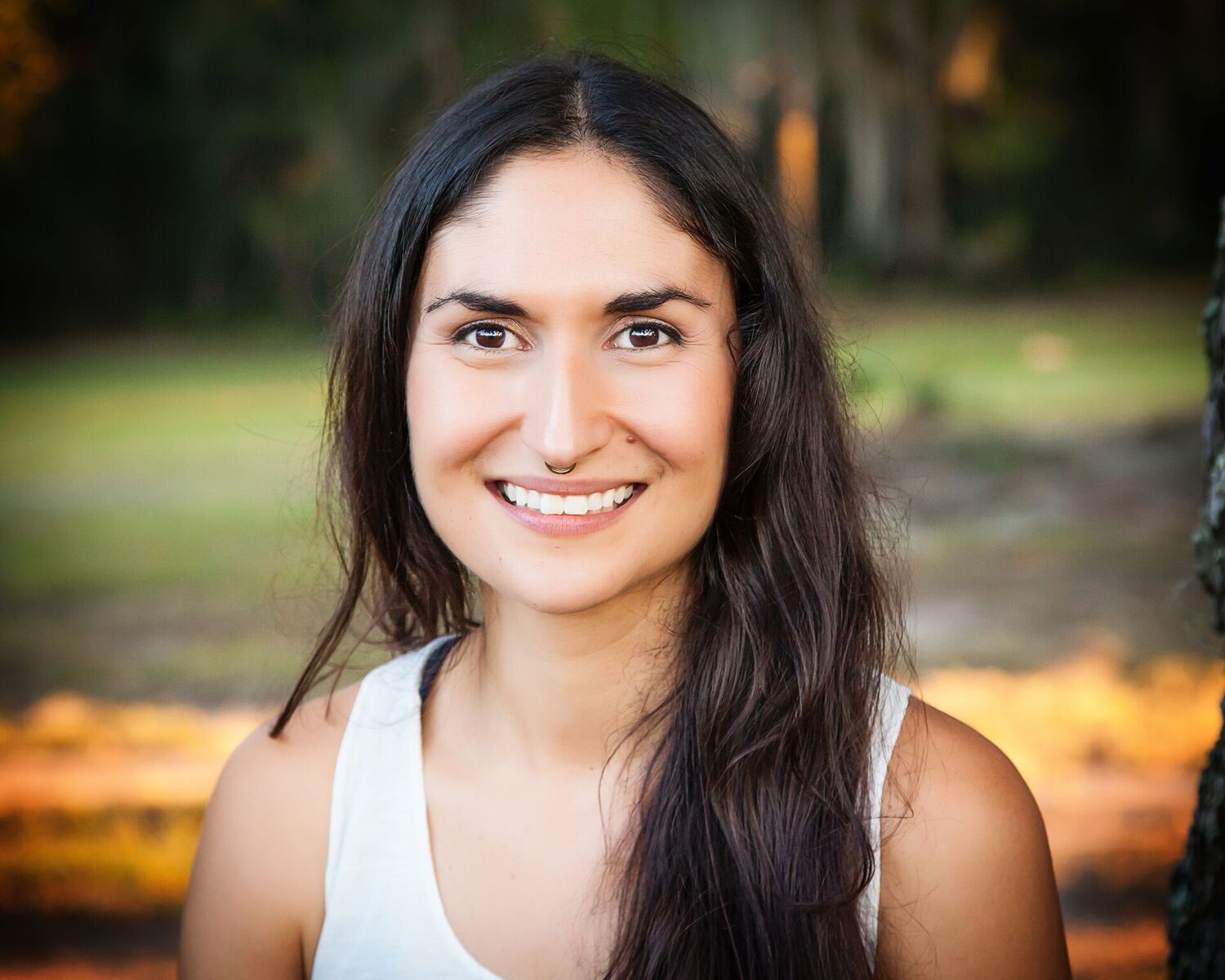 Nichol Moya
Nichol flirted with the idea of yoga for many years, trying out videos, books, etc. However, it wasn't until 2009 that she began a regular asana practice. She took particular interest in bhakti, vinyasa, and kundalini yoga. In 2011, Nichol followed her heart to New Orleans. She immediately found Wild Lotus Yoga, where she completed her 200 hour yoga teacher training with the talented Sean Johnson and Mitchel Bleir. Although, Nichol entered in the training with the sole intention of self-healing and deepening her personal practice, the universe seemed to have another plan at play. Opportunity presented itself, and shortly after graduating in the Spring of 2013, she began to teach.  Nichol is dedicated to exploring many different avenues of healing. She is not only a yoga teacher, but also practices massage and energetic therapies. Through each of these practices, she hopes to empower and uplift all who come into her life. She is a strong believer that what we need already exists within us. All the practices of yoga bring us to this knowing. In her classes, she explores connecting breath and movement, a great tool for developing awareness and presence. She focuses on the alignment principles of each asana (pose) so the student feels empowered in their body. She challenges each student to broaden their idea of what they think they are capable. "I see each pose as an opportunity to shed patterns that no longer serve our purpose, to find our strength, to open and trust the wisdom of our heart, to learn and explore our boundaries, and most of all, to embrace all that we are and all we have to offer to the world."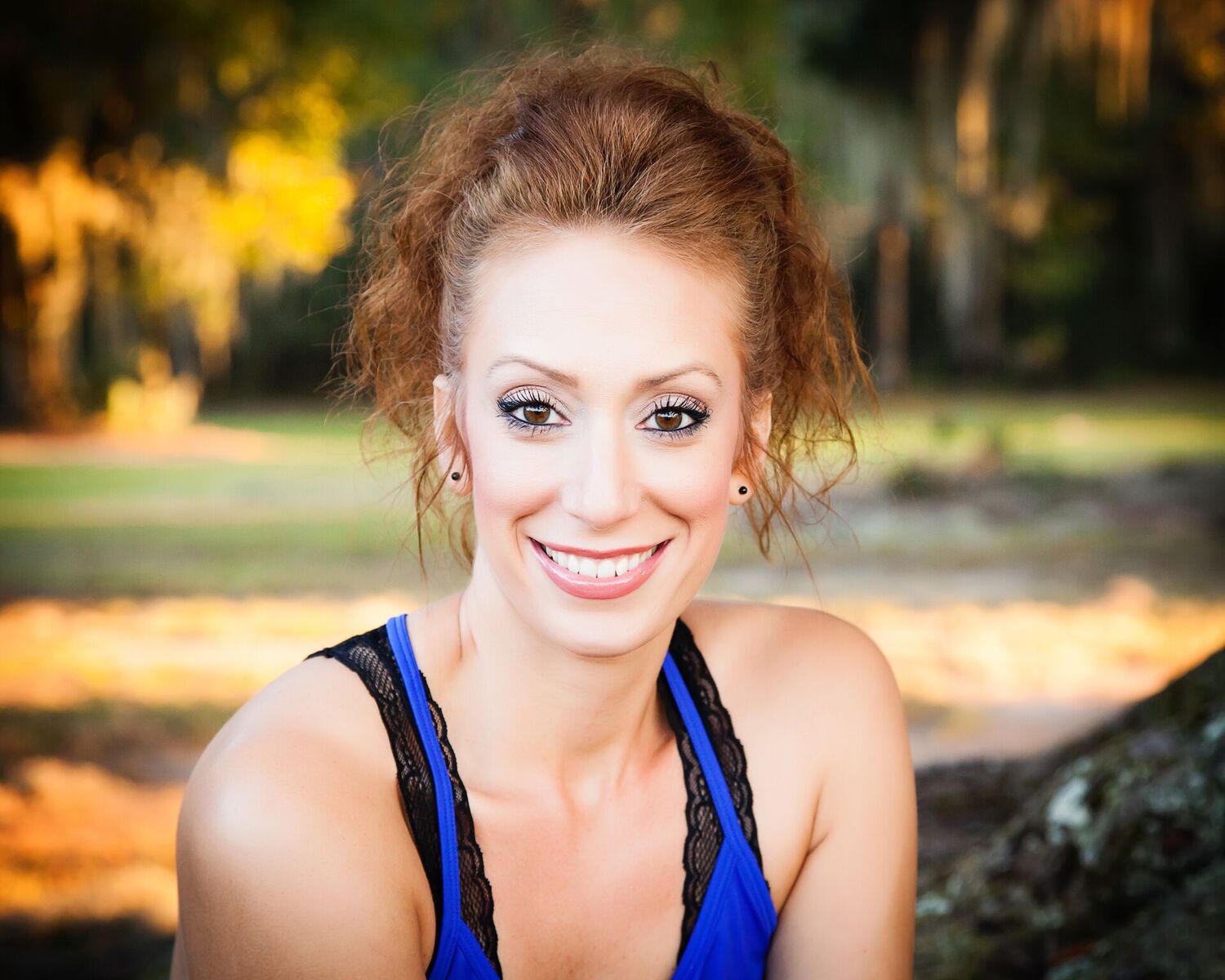 Nicole Azzi
Bayou Yoga students probably have a lot in common with Nicole. Like a lot of us, she found it hard to love conventional gyms, with their boring exercises, grunting gym rats, and overall threatening environment. But with a commitment to mental, physical, and spiritual health, she fell in love with yoga over a decade ago and has relished the nourishment it provides—not to mention increased strength and flexibility—ever since. A realtor by day and a mom 24/7, balance anchors Nicole's busy life. Through her practice, she teaches us to empower the mind-body connection and apply it throughout the day in a chaotic world. A native of Canada who has lived internationally, Nicole has witnessed the breadth of the yogi world, providing her with not only a great understanding of the practice, but an appreciation of the resilience of yoga. This understanding and appreciation empowers you to stay on your toes as your practice evolves. Nicole is also 200 RYT certified.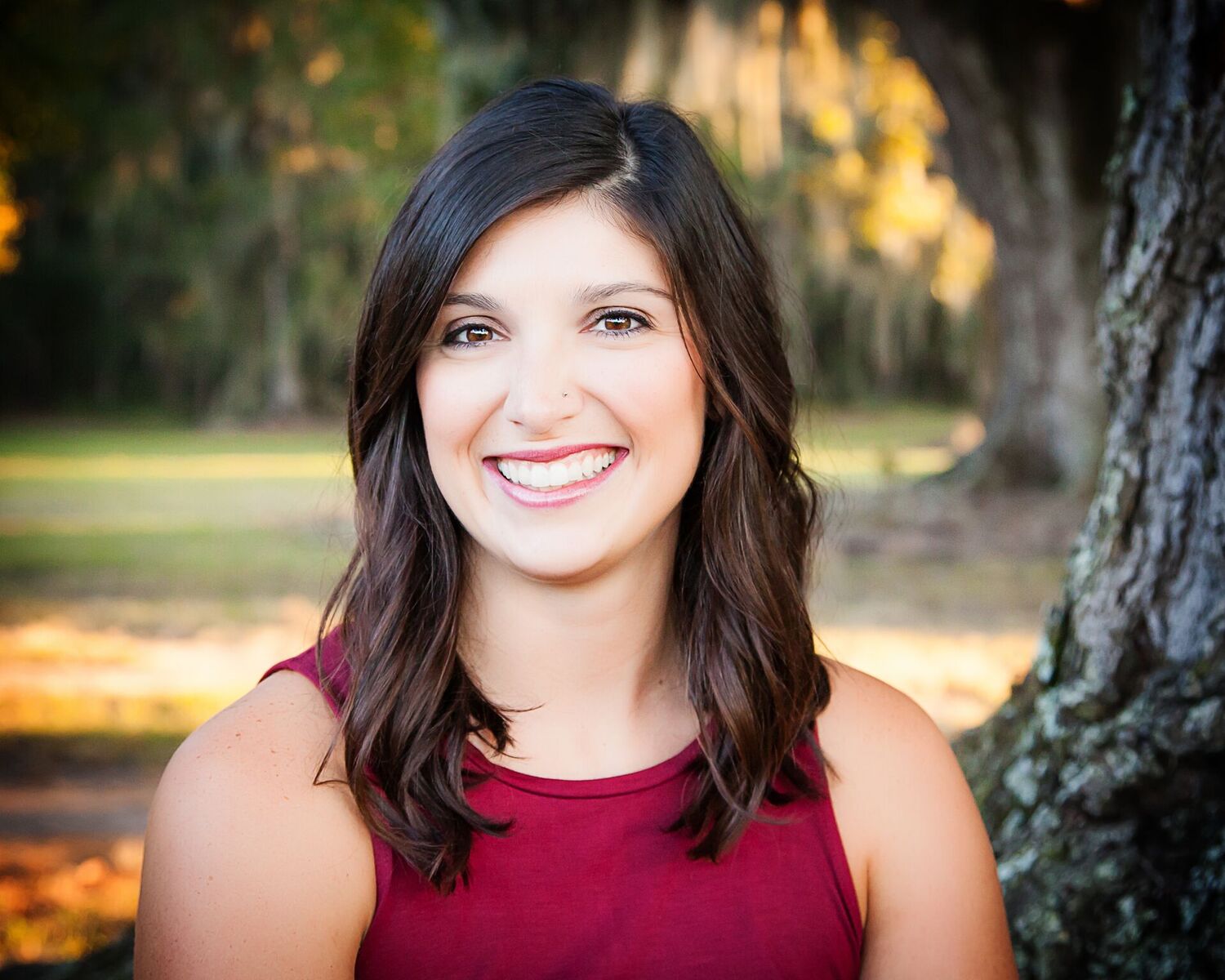 Nikki Williams
Nikki was raised right here in Louisiana. She grew up a softball player and began competing in Triathlons after high school. At age 21, she moved to Colorado to fuel her passion for the outdoors. In her 6 years there, she became an avid snowboarder, hiker and yogi! Nikki soon acquired her Yoga Teacher certification to dive deeper into her practice. She loves the relief it gives her body from all of the strenuous running and biking. Along with the physical benefits, it offers a place to detach from the fast paced life as a hair stylist! Nikki found that incorporating weights into her Yoga practice was the perfect way to bring her two worlds together on the mat. She's excited to be a part of bringing Yoga Sculpt to the Bayou Yoga community!.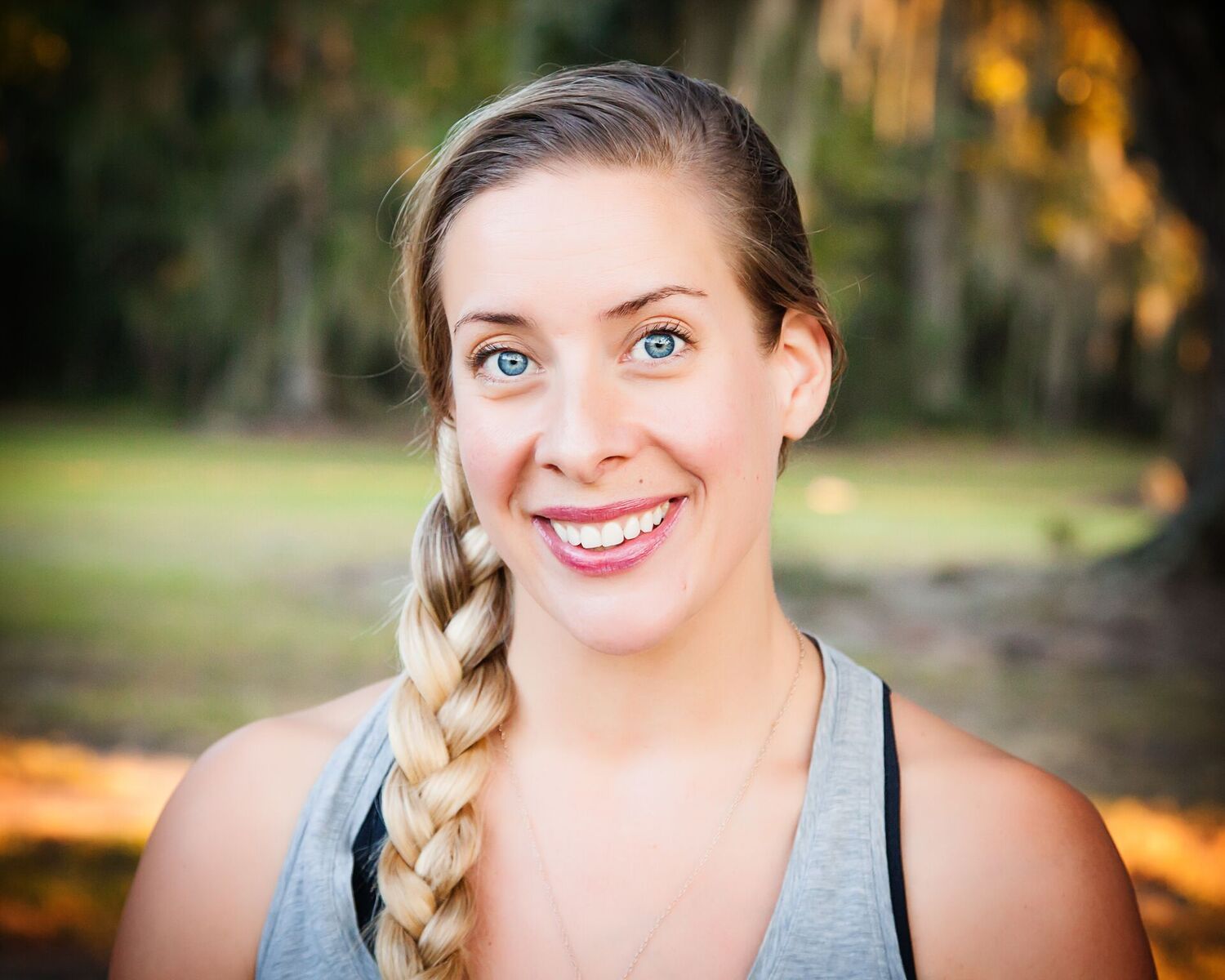 Sofia Bolin
Sofia is a Yoga and Meditation teacher and an Expressive Arts facilitator with an M.A in Art History from the University of Uppsala, Sweden. Sofia utilizes various styles of yoga to facilitate vivacious, physical, and calming classes. She believes that through consistent practice, with an emphasis on pranayama (breath work), we can discover and love our authentic self as well as create strong and honest relationships with everyone around us, especially ourselves. She teaches children, adults as wells as seniors and keeps her classes light hearted, while focusing on cultivating a mind-body-spirit awareness through alignment based teachings and linking movement to breath. Sofia emphasizes each pose, making sure it is therapeutically serving and that you learn tools and practices to lead you from your mat into your life with more skill, grace, and mindfulness.